TIKAL (MAYA) RUINS, PETÉN, GUATEMALA, CENTRAL AMERICA
Scroll down and right to view picture and text. Close out of this window to return.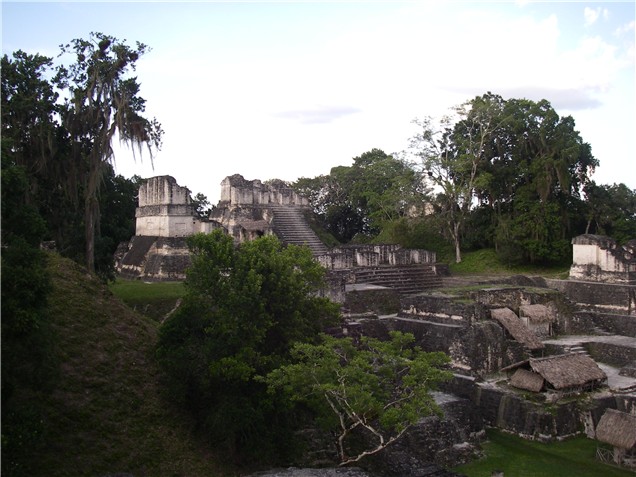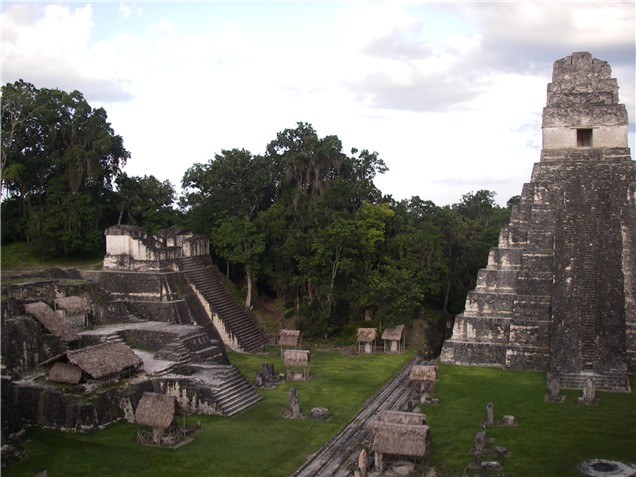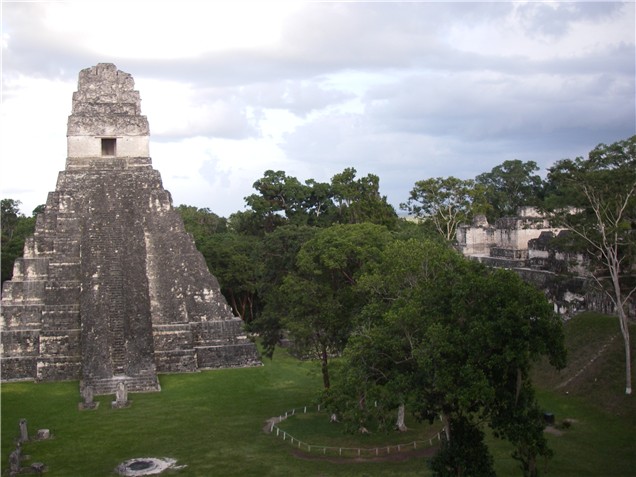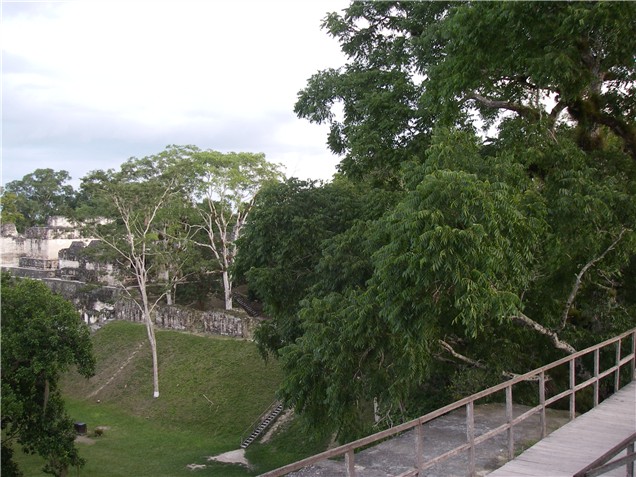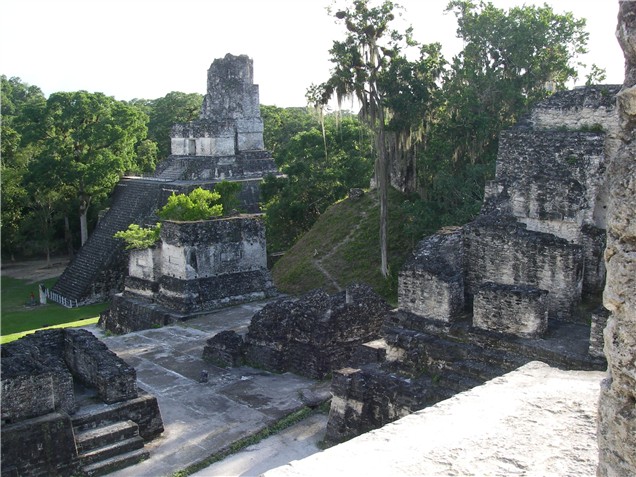 The Gran Plaza: North Acropolis, with its many ruined temples, on left side of picture; stelae and other carvings are protected under the thatched roofs. Looking east (straight ahead), is the much-photographed Temple of the Jaguar (Temple I). South of the plaza (right side of picture) were royal residences or administration offices. Separate picture at far right is looking at Temple of the Masks (Temple II) on west end of plaza; from it we watched the full moon rise and sunset.
Close out of this window to return.